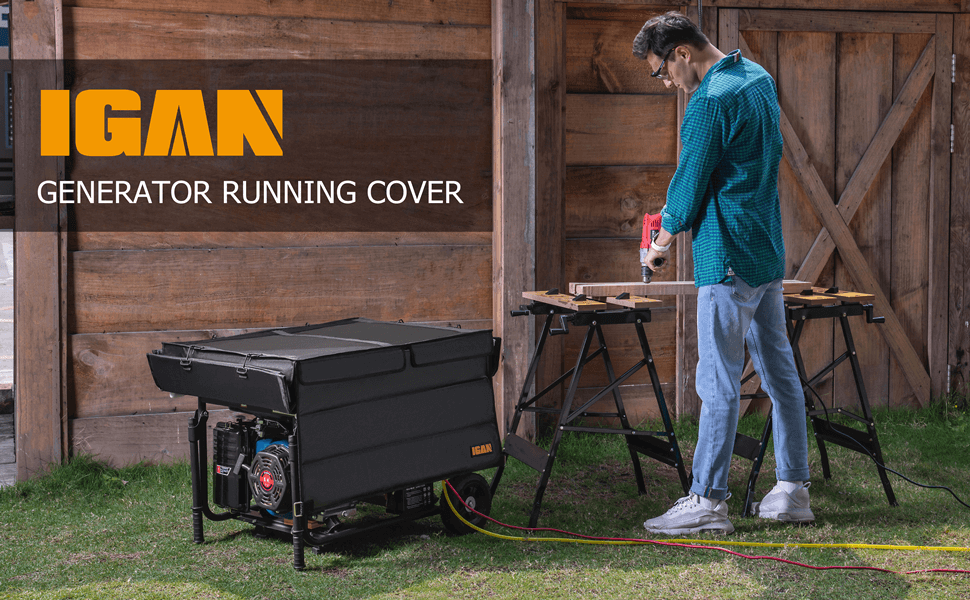 IGAN Generator Cover While Running
Protects your generator investment during inclement weather.
Designed by the team of IGAN independent lab engineers. 
It is a very easy-to-use outdoor cover, heavy duty and provide multiple protection, it can come in very handy during emergencies in a power cut.
A revolution in generator running cover, with strong protection, toolless installation is designed for portable generators from 3500 watts to 12,000 watts, and allows you to safely operate the generator in nearly any type of weather.
All Weather Resistance for Safe Operation
Heavy duty Tarpaulin
High-strength Metal Frame
Dual-purpose: for Use and Storage


For Safe Operation
U.S. patented suspended flap design, the flaps can be hung on the top metal ring while running (except for the flap with the electrical panel). 
It allows to operate the portable generator safely whether in rain, snow, high winds or wet weather. While avoiding CO poisoning, electrocution and generator damage.
Easy to Assemble, Quick Refueling
Three steps to assemble: Frame it, Hang it, then Cover it. No tools and non-destructive installation.
It featuring a large refueling area, you can easily refuel the generator in seconds instead of disassemble or remove the cover.


For Dry, Ventilation and Portable
IGAN cover can effectively keep the electrical panel and outlets dry, provide sufficient ventilation for heat dissipation and combustion, it will not block the intake and exhaust areas of the generator when running.
High-strength Metal Frame
The new and improved stainless steel pipes frame, with a diameter of 5/8", connect directly to the top frame of the generator, which has greater stability and safety, and will not deform or collapse even in bad weather.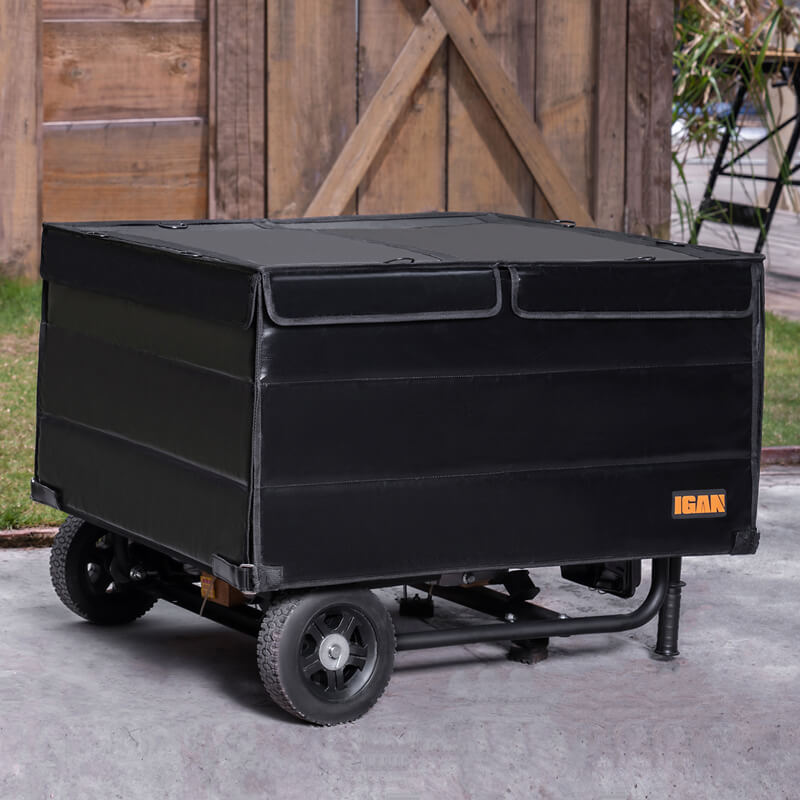 Dual-purpose: for Use and Storage
IGAN generator cover is made of heavy-duty waterproof tarpaulin weighing 9 pounds (1.5 times heavier than other generator tents on the market). Put all the flaps down to store the generator when not in use. The thick fabric with built-in filler prevents the cover from billowing in the wind.


Important Note
IGAN generator running cover is a fit for most 3500-12000w portable generator on the market except for the models and brands shown in the picture.

Please contact IGAN if you are not sure whether your generator is suitable.